Photo Credit: Ryan Guite


Bad news: FloydFest, a five-day music festival in the mountains of Floyd, Virginia, is officially just about sold out.
Good news? You can still see all your favorite bands at this magical event by winning a trip through Grand Home Furnishings!


Photo Credit: Cloudy Bobby Photography


Grand Home Furnishings and FloydFest's Partnership
Grand Home Furnishings is the premier furniture retailer in the Virginia, West Virginia, and Tennessee areas with a beautiful selection of living room furniture, mattresses, dining sets, home décor, and more to spruce up your home.
But did you know Grand Home Furnishings is also a proud sponsor and long-time partner of the FloydFest music festival?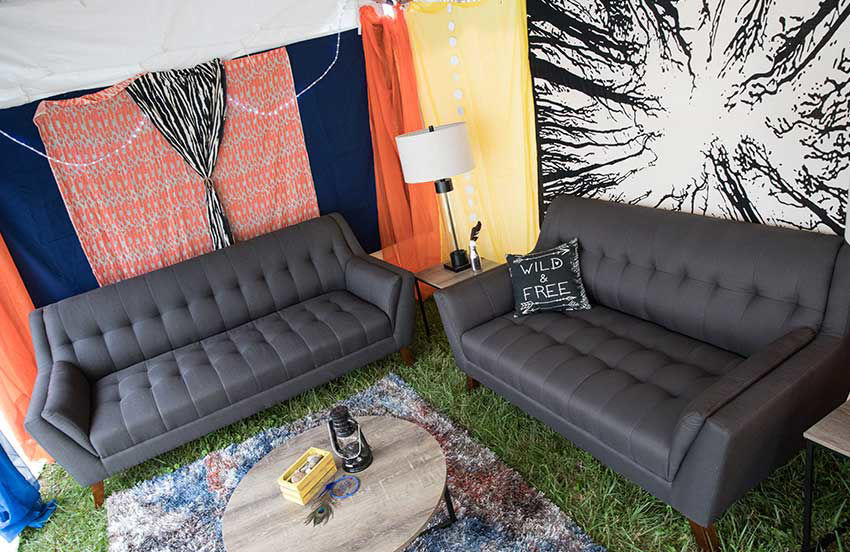 Photo Credit: Jody Carbone

During the Floyd Fest 2022~Heartbeat festival, FloydFest artist's greenrooms and VIP lounges will be brought to life by the beautiful furniture donated by Grand Home Furnishings, providing comfortable accommodations for a long weekend of fun. What's more, all the furniture used during this event will be donated to charities at its conclusion — a good cause for everyone involved!
What is FloydFest?
FloydFest 2022~Heartbeat is a five-day music festival taking place on July 27 — July 31, 2022, in the beautiful Patrick County, Virginia mountains. This year, the festival will feature a variety of different bands and artists in the rock, bluegrass, folk, reggae, and world music genres, including Lake Street Dive, Turnpike Troubadours, Old Crow Medicine Show, Trampled by Turtles, Melissa Etheridge, and many more! There's no shortage of entertainment all weekend long, with a whopping nine stages for guests to choose from.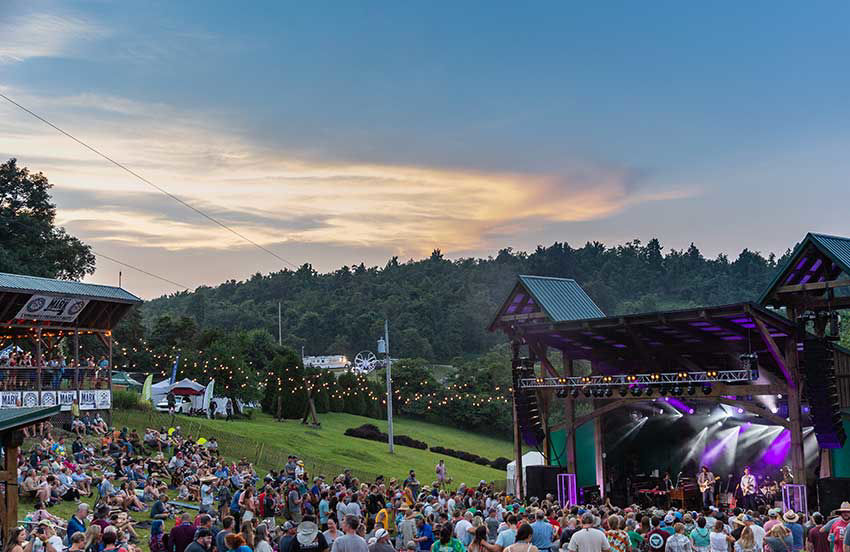 Photo Credit: Eric Rayburn

In addition to some incredible music, patrons are encouraged to sign up for the various Outdoor Adventure offerings, like the Blue Ridge Outdoors 5K Trail Running Race, a turn on the rock climbing wall, fun family hikes, bike skills clinics, workshops, mountain bike tours, and so much more.
If you're thinking of bringing children, you're in luck! FloydFest boasts a Children's Universe, where kids of all ages participate in workshops, open mic, a tetherball match, or fun family activities you won't want to miss. 
How Can Grand Home Furnishings Get You to FloydFest?
This year, we're sending two lucky contest entrants and one guest each to the festival VIP style! 
To enter for your chance to win two High Roller all-access tickets (including complimentary food and beverages), High Roller all-access VIP parking, an all-access VIP tent tag, and a commemorative poster, check out our Instagram!
Photo Credit: Roger Gupta

The rules are simple: to try your luck at winning this bundle valued at over $1,600, simply like our giveaway details photo, follow @grandhomefurnishings on Instagram, and tag the friend you think you would like to take to the festival. It's that easy! Please note that you will need to do all three steps to enter; the contest ends on June 20, 2022, at 11:59 p.m., you must be at least 21 years of age to enter, and you must reside within 60 miles of our Grand Home Furnishings store location.
Two lucky winners will be chosen on Tuesday, June 21. Check out our Instagram for more information and official rules regarding contest entry. 
FloydFest is a yearly staple in the Virginia area, and Grand Home Furnishings has been — and hopes it will continue to be — a proud sponsor for years. We're thrilled to give our customers the chance to experience Floyd Fest first-hand, just as we're always happy to help people redecorate, remodel, and revamp their home's interior.
Whether you're looking for sofas, chairs, loveseats, motion recliners, bedroom sets and nightstands, guest room sets, cooling mattresses, dining sets, home office furniture, outdoor patio furniture, or décor, we've got you covered.
For more information on how Grand Home Furnishings can help you design and decorate the living space of your dreams, visit our website at https://www.grandhf.com/.