Does your furniture have the right moves? If you're still lounging on stationary seating, you need to elevate your décor (and feet) with motion furniture. Reclining sofa, chair, and bed designs have gotten more stylish and added features that contribute to your comfort level and have substantial health benefits. Your local Grand Home Furnishings has some suggestions when considering a new piece.
Encourage Self-Care
Nowadays, we are spending more time at home than ever. And while that sounds like the perfect arrangement for more lounging, it's the complete opposite for some of us. We are working more. The need for comfortable spaces that encourage relaxation is essential. Motion furniture can help! The presence of something that represents relaxation could be all you need to remind yourself; it's time to close the laptop.  
Decrease Discomfort
The most significant benefit to motion furniture is customized comfort. You are in control, and you can adjust to your needs.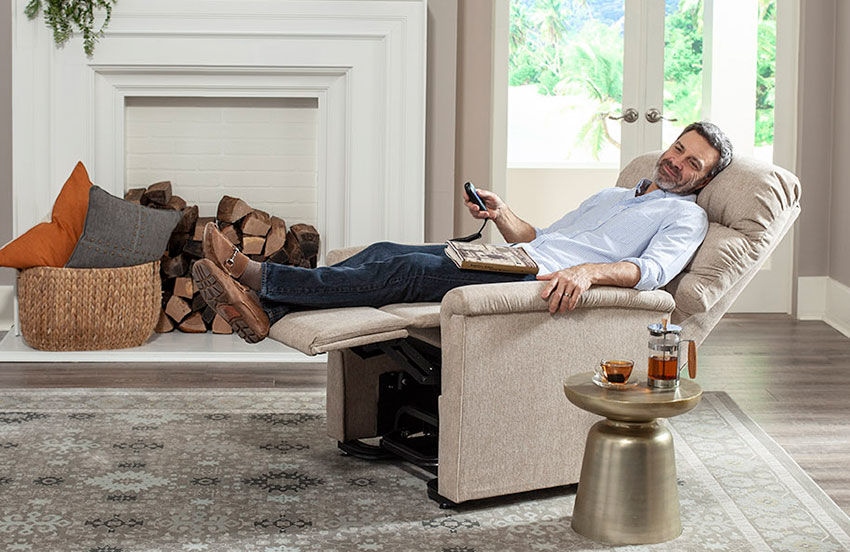 Address chronic issues like:
+ Back Pain: Take the pressure off muscles and increase blood flow
+ Poor Circulation: Reduce swollen legs and feet caused by poor circulation 
+ Stomach Reflux: Reduce the amount of acid reflux that can occur from laying in a flat position
+ Impaired Breathing: Sleeping in an upright position reduces breathing issues such as snoring 
Motion Furniture Options
Styles in motion furniture have come a long way. Gone are the days of the ugly, bulky recliner sitting in the corner.


Choose from various fabrics like natural fabrics, leather, pet-friendly, and kid-friendly. You also have the option of functionality. Do you want a wide, pillowy seat for lounging? A sleeker, more discreet chair that hides handles with a push-back feature? Or a lift chair with zero gravity features also assists with sitting and standing. Knowing your needs for a recliner can help determine the best fabric for your lifestyle.
Maintain Mobility 
Motion furniture keeps you in motion. Whether you need assistance sitting, standing, or getting in and out of bed, you can maintain the freedom to do so with the touch of a button.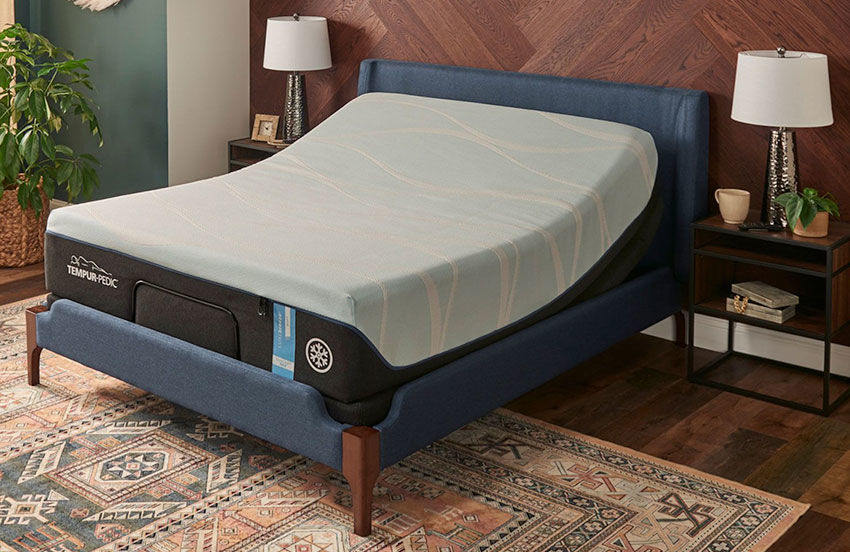 + Adjustable Beds: Adjustable bases provide many of the same benefits as recliner chairs. They improve blood flow which leads to better circulation. The adjustable features assist in reducing air-flow-related issues such as snoring. And they enhance the overall functionality of your bed, allowing you to comfortably read, work or watch TV from an upright position.
+ Lift Chairs: Besides helping you sit and stand, top features include weightless positions that distribute weight evenly and provide full-body support. Easily adjust lumber, headrest, and reclined positions from a remote. Get a unique combination of comfort and technology that creates the ultimate lounge experience. 
Added Features 
Customize your comfort with features that elevate your experience. Depending on the style of furniture you choose, there is a list of exciting options to choose from: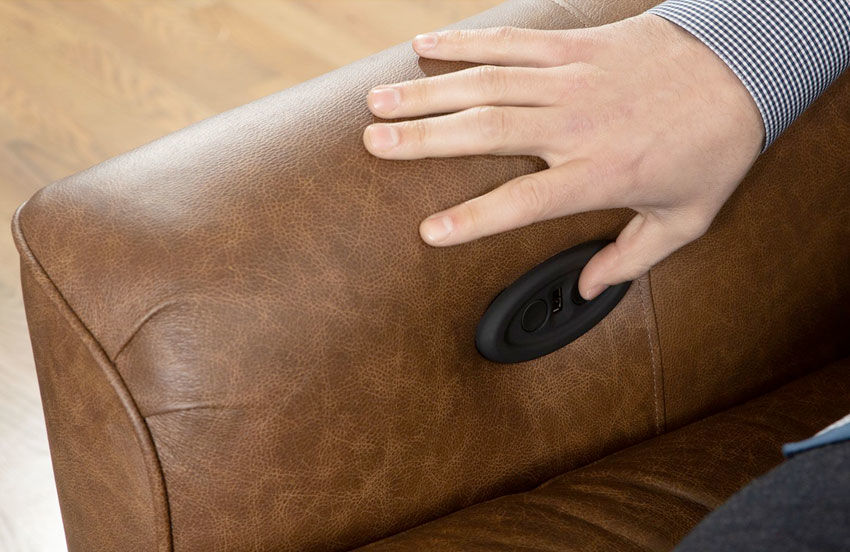 + Massage: Full motion control allows you to adjust vertically and horizontally. Head-to-toe massage features can include foot & calf massage. Specific models even feature mounted touch screen controls for easy access and use.
+ Swivel: The swivel function allows you to spin in a 360-degree motion while rocking back  
and forth.
+ Rocker or Glider: Enjoy the fascinating motion of a rocker recliner and let yourself glide into total relaxation.
+ Power and USB Port: Upgrade to a power recliner with touch-of-a-button capabilities. Access is at your fingertips with multiple USB ports. Some models even feature outlet ports.
+ Big and Tall: No matter your body type, there is a chair for everyone. Big and tall chairs provide various widths that can accommodate different body types.
With sleek designs and innovative features, motion furniture not only adds another level of comfort to your home; they also add luxury. If you're considering adding your first motion piece to your home, remember to:
+ Consider the size of your space. An oversized piece will clutter the room, while a too-small piece is not the best use of your space. 
+ Think about how you will be using the piece. Is it just for looks? Or will it get heavy use?
+ Look for one that fits your body type. Comfort is key!
+ Look for something that fits your overall style. Choose a piece that enhances existing décor or one that is neutral and blends in.
No matter what, your shopping for Grand Home has the selection. Have an idea but need some help getting started? Grand Home has dedicated team members to help find the perfect piece or assist with a customized order.
As one of the largest furniture and mattress retailers in the South, we've proudly served Virginia, Tennessee, and West Virginia for over 110 years. There's always a Grand Home Furnishings location near you. Find one today.