Q: I have two large dogs and a young child, so I need a sofa that's easy to clean. What do you recommend?
A: You're in luck! Grand Home Furnishings is flushed with sofa options stitched with a variety of fabrics and materials to fit these common needs. Take a look…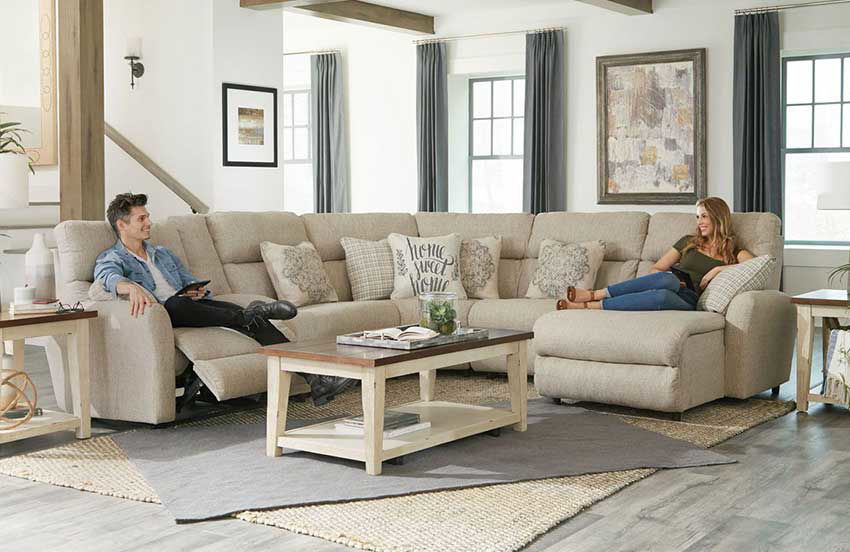 Performance Fabric at Grand Home Furnishings
For all the joy our pets provide, shopping with them in mind can be rather… ruff. Throw a messy child or two into the mix, and you might ask yourself, "why bother buying something new at all?"

Great question, and twenty years ago, you may have had a point. Now-a-days, though, furniture manufacturers have come up with solutions to this very problem, giving buyers with children and animals hope that their new furniture will feel new for years to come.


Grand Home Furnishings offers sectional sofas made from performance fabric — a fabric boasting enhanced stain resistance technology and long-term durability.
What is Performance Fabric?
Performance fabric is a newer material made with extra layers of protection to repel stains.
A common misconception about performance fabrics is that they are used only to make patio umbrellas, boat cushions, and outdoor furniture. While these products were some of the first materials used for performance textiles, the industry today reaches far wider. These days, we all want that same level of durability and performance inside the home; that way, we don't have to sacrifice style or comfort to achieve stain resistance — especially with little ones crawling and running about.


Many different brands provide furniture with this fabric. At Grand Home Furnishings, we offer a range of brands with performance fabric for you to choose from. Craftmaster offers two different types of performance fabrics, each with their own unique characteristics. Ashley and La-Z-Boy also offer different options. Choose the one that fits your lifestyle best — if, of course, performance fabric is right for you.
What About Leather Options?
While performance fabric is an affordable, durable option for families looking to keep their newly-purchased furniture looking newer for longer, a good classic — like leather — never goes out of style.
At Grand Home Furnishings, we offer a range of leather sofas that provide many of the same benefits as performance fabric. Some common questions customers ask include:
Is leather a durable material? When treated the right way, leather is very durable. Old Egyptian archeological discoveries include shoes still in a perfect state, showing its long-lasting ability. To achieve such a feat, though, leather needs protection from external aggressive factors, such as perspiration, hair grease, hair gel, etc. Keep this in mind when making a sofa or sectional selection.
Is leather resistant to animals, such as dogs and cats? Cats and dogs can damage your leather suite. Leather is particularly resistant, but it is not made for the sharp claws or teeth of dogs and cats.
With this in mind, leather is more resistant to animals than fabric furniture. One thing to note is that leather does not absorb animal odors and cannot be penetrated by animal hair, so if you care for a particularly hairy or "stinky" fellow, leather might be the best choice for you.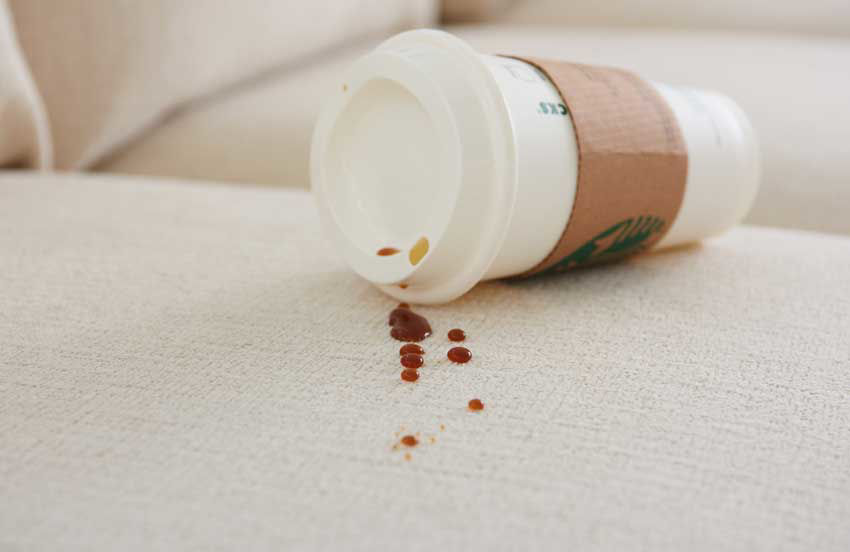 Grand Home Furnishings Top-Five Easy-to-Clean Sectionals and Sofas
Now that you understand the difference between performance fabric and leather, you should have a good idea of which material you'll be shopping for the next time you're looking for a sectional sofa.
Here are our top five options for the everyday family:
Craftmaster Anquilla Two-Piece Sectional: A beautiful, modern sectional made from Family Life Performance Fabric, this Craftmaster sectional is perfect for almost every home. It's stain resistant, liquid repellant, durable, and affordable, making it a fantastic option for families of all classes and ages. Yes, this fabric will even repel wine spills, thanks to the second protection barrier located beneath the first in case a stain goes untreated in the immediate aftermath.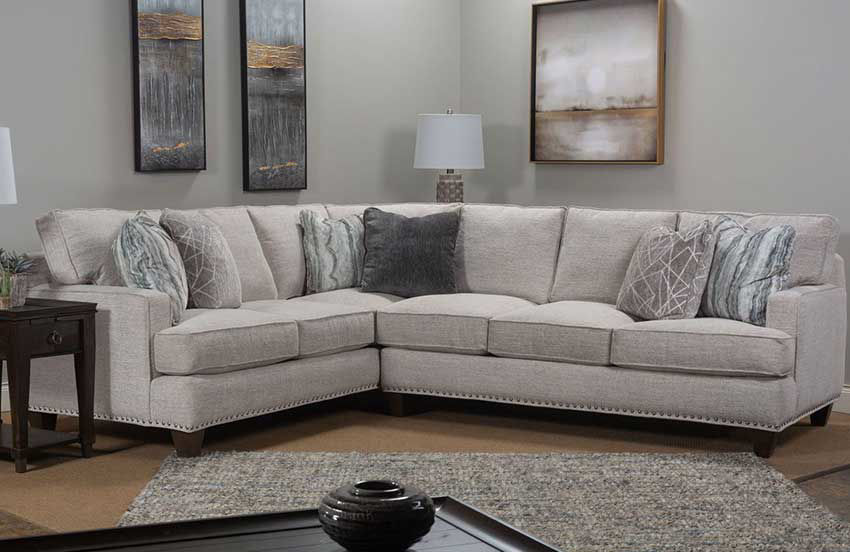 La-Z-Boy Trouper: Fashioned with iClean fabric for durability, stain resistance, and ultimate comfort, La-Z-Boy sofas and sectionals are built to make parents as happy as the kids are comfy. These sectionals will repel coffee, wine, dirt, and salsa spills, and they're backed by a three-year limited warranty. What's not to love?
Next-Gen Signature Design by Ashley: This three-piece power motion reclining sofa is made of next-gen Durapella upholstery. It's water resistant, easy to clean, and family and pet friendly. Even if a stain goes uncleaned for days on end, the sand-colored material makes it easy to save the material, making it so you'll never know it was there.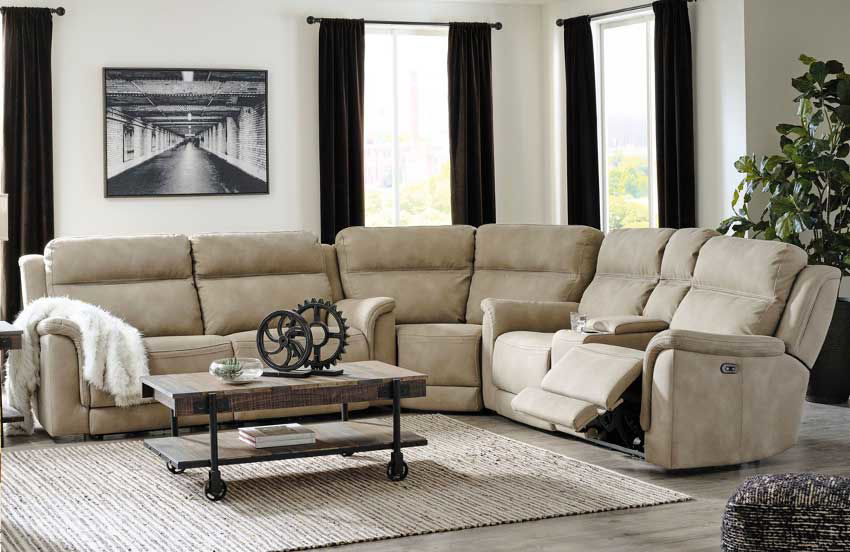 Leather Italia USA: Beauty. Elegance. 100 percent leather, and 100 percent perfect. Leather Italia USA sofas are made with semi-aniline dyed leather, further protecting the material from stains. It's timeless, classic, stylish, and real.
Smith Brothers of Berne Stationary Sofa: 100 percent all pigmented-protected leather. Built-in legs, reinforced joints, and extra-thick front and back rails for durability and stability. Handmade with individual spring seat units. A lifetime warranty on the frame, spring units, and foam cores. Yes, this is the sofa you've been looking for.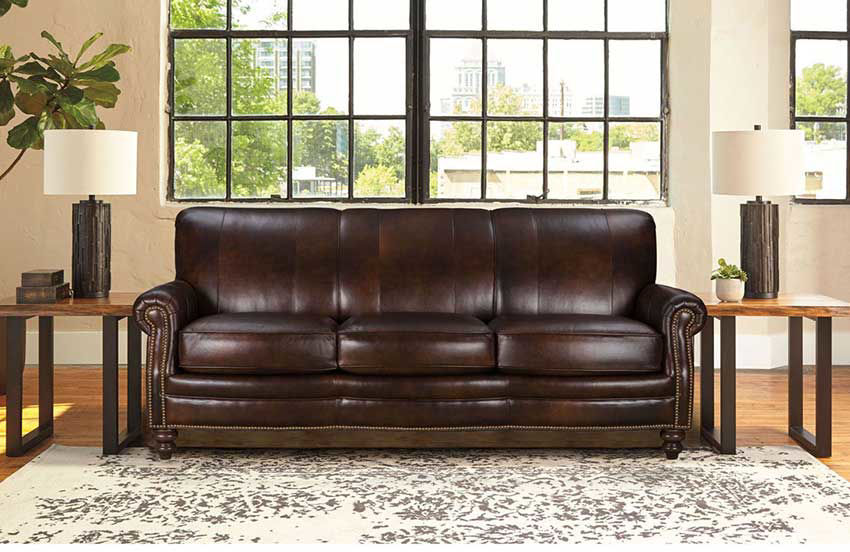 With so many options to choose from, it can be hard to select a sofa or sectional that will withstand years of pet and child use. Let the experts at Grand Home Furnishings help you choose the sectional of your dreams by visiting us in-store at one of our many Virginia, West Virginia, and Tennessee locations. For more information, visit https://www.grandhf.com/.