Earlier this year, Grand Home Furnishings sent two lucky contestants to the FloydFest Heartbeat music festival on a VIP-style festival trip with all-access tickets, parking, and a tent tag. It was an incredible opportunity — an incredible event — with memories that will last a lifetime.
What is FloydFest Heartbeat?
FloydFest is a five-day music festival event located off the Blue Ridge Parkway with great music, food, games, camping, and more. For 2022, the event took place on July 27-31 in Patrick County, Virginia.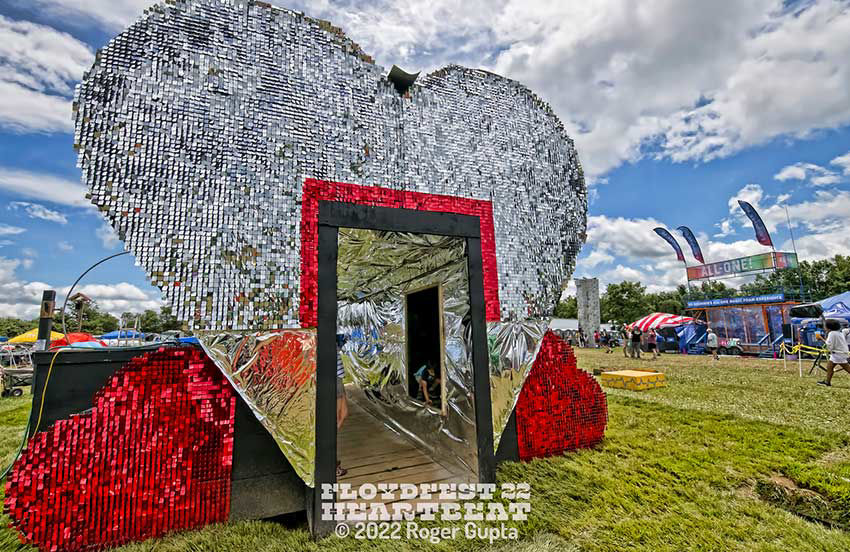 Every year, the festival showcases various artists in the rock, bluegrass, folk, reggae, and world music genres, and this year, some of those bands included Lake Street Dive, Turnpike Troubadours, Old Crow Medicine Show, Trampled by Turtles, and Melissa Etheridge. With nine total stages hosting performances, guests had no shortage of performers to see, sing, and dance along with all week long. This years theme being "Heartbeart" featured a 3-dimensional Heart full of sequins for festival goers to walk thru.
FloydFest 2022 and Grand Home Furnishings
Grand Home Furnishings is proud to be a long-time sponsor of the FloydFest music festival. This year, we furnished the green rooms for artists to have a place to hang out and relax backstage before their performances.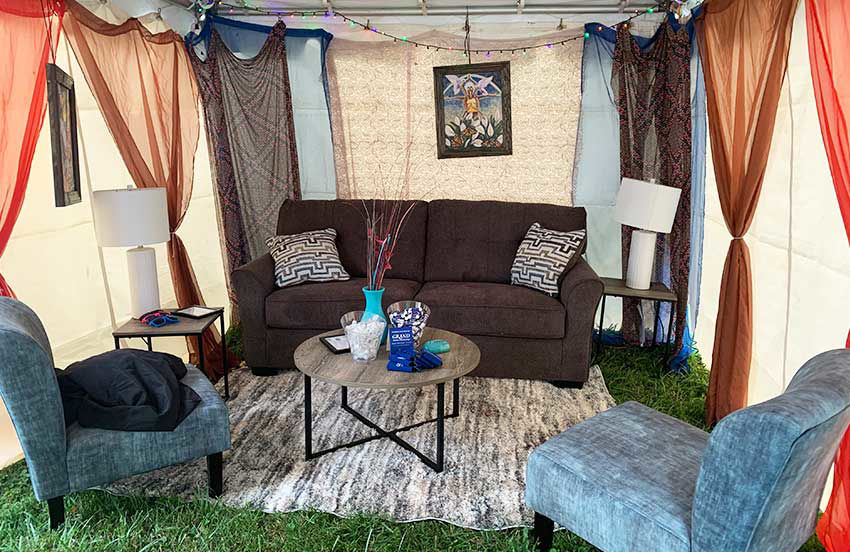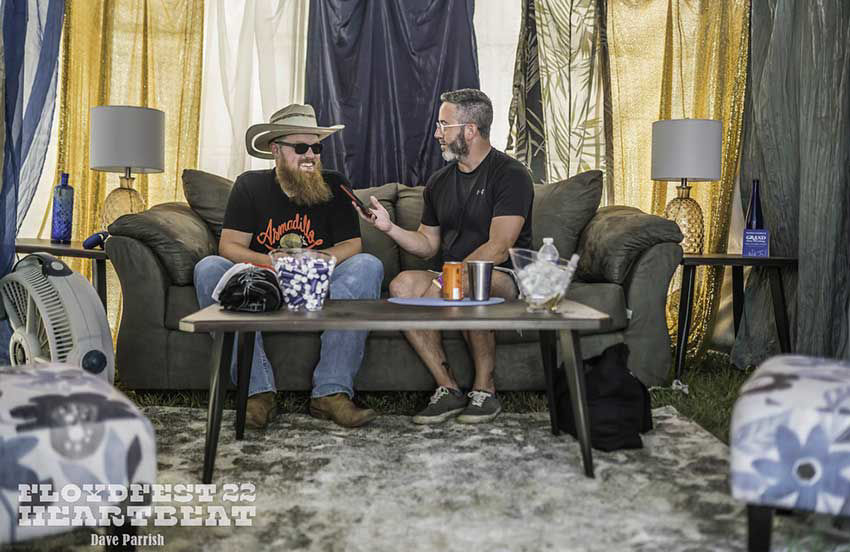 Pictured above: Singer Isaac Gibson of 49 Winchester being interviewed by Rolling Stone writer Garret Woodward in one of our furnished green rooms.


Additionally, patrons of the festival were treated to a shady spot to take a break from the rain or sun under the umbrellas and adirondack chairs. Lucky VIP ticket holders enjoyed a furnished space in the VIP Lounge with comfortable seating.





We also brought some Grand Home Ambassadors along for the ride and handed out some Grand Swag at the event. It was a fun experience for everyone involved, and we can't wait to do it all again next year!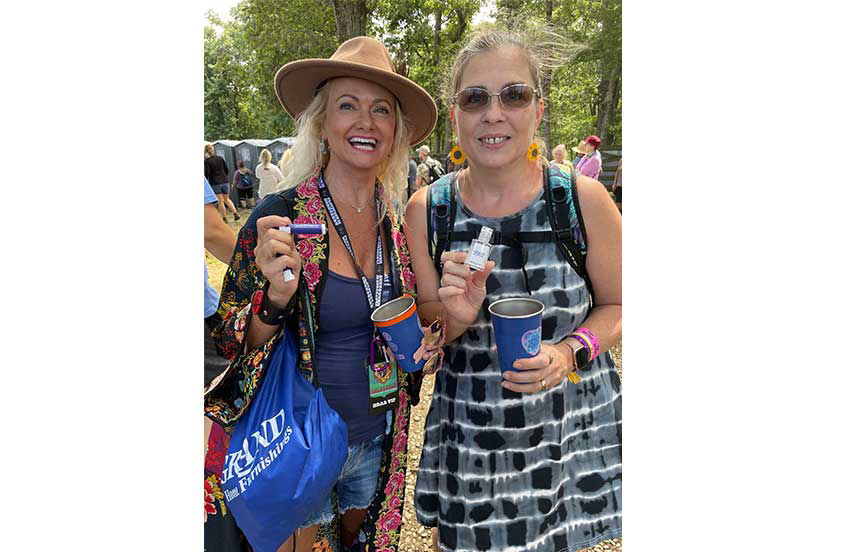 What's Next for FloydFest?

2022 was a beautiful send off for the original location.


Image courtesy of Roger Gupta

In a special announcement video, the media team at FloydFest confirmed that next year's event will take place at their new home, "Festival Park," from July 26-30, 2023!


"FloydFest Family," the announcement states, "we care deeply about you. After all, this is your festival. Your number one request every year equals this: you want to park and camp on one site. No more shuttles. One piece of land. One family. Your wish has been granted in 2023! We bought you a new home and can't wait to show you. Yes, FloydFest is moving to a remarkably beautiful 200-acre mountain paradise in the middle of Floyd County! We can't wait to manifest the new music and magic in these new mountains just a short distance from the mountain oasis we have communed with and created over the past two decades. More details to come."

Keep an eye out for further details on this exciting change, FloydFest fans. In the meantime, be sure to check out Grand Home Furnishings, a proud and longtime FloydFest sponsor, for all your home furnishing needs.
For more information on all Grand Home Furnishings has to offer, visit us online at https://www.grandhf.com/