Spring makes a grand entrance with floral boutiques, rainy forecasts, and seasonal allergies. It's also the time of year when your hard work starts to pay off. Literally. Tax refund season is upon us! Why not treat yourself to a spring refresh at Grand Home Furnishings, where your hard-earned dollars can go further with our incredible spring savings.
To help get you started, our in-house design experts have put together a list of must-haves for spring inspiration. 
Spring Colors
Neutrals continue to trend as the desire to bring the outdoors in holds strong. Using neutral color as a base can open your design to versatility and variation. Sofas are a great place to start pulling a room together. With the area's largest selection of sofas, at Grand Home Furnishings, you'll find the style and function that you want. From sectionals to sleep sofas, and recliners to lift chairs; there are hundreds of styles and functions to choose from.   
A neutral sofa with clean lines like the 
Lemly Sofa from Benchcraft
offers subtle textures and contemporary design that complements any style. The blue-gray flatwoven upholstery is clean and refreshing while the throw pillows add a touch of traditional aesthetic.  To pull in more earth tones, pair this sofa with the
Addilyn area rug
. Its cream color is offset by blue and gray abstract patterns which add an element of subtle design. 
Neutrals do an excellent job of anchoring a room and creating balance. They also leave space for more adventurous pops of color and design. Add a bold area rug to create some interest. The 
Marbella Mediterranean rug
features a timeless design with bright colors of warm orange and teal. The floral pattern is lined with short cotton fringe and the destress look gives it a vintage-classic feel.
Spring Accessories
Have fun with accessories this spring and play with colors, shapes, and textures. If your home is on trend with a neutral color pallet, then accessories are where you can really make your home shine. Statement pieces are ideal but can easily become outdated if you choose something too trendy. A creative way to find a happy medium is to get a classic piece in an untraditional color. The
Capri Console
, for example, is a traditional take on a console that can be placed in a hall, bedroom, or living room as a TV stand. But with a forest green finish, it commands attention without being overbearing.  
The best accessories are multifunctional. When they're also stylish, you'd be foolish not to buy them! The 
Shawnalore Cocktail Table Ottoman
is the perfect combination of both. Constructed from solid pine wood, the bottom features a distressed whitewash, while the top is upholstered in a light beige fabric with button tufting. A large, open, plank-style shelf on the bottom allows you to display your favorite pieces of decor while you can kick your feet out on the top. This piece has the ability to make your space feel lighter and more open. 
Another example of a bright piece to incorporate into your decor is the
Orville Side Table
. This fun design features three distressed oars with a blue finish that support a cream color round tabletop. Display it as a feature piece or blend it into your décor as a pop of interest.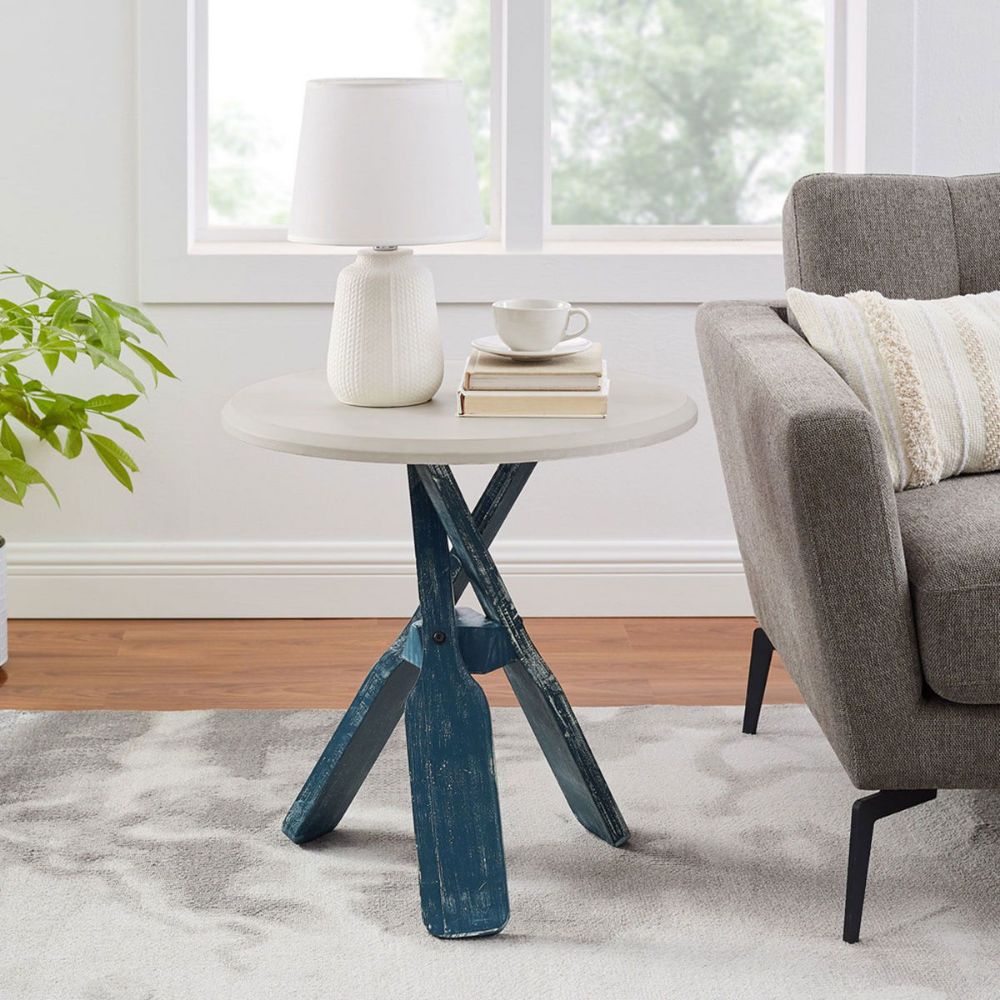 Spring Comfort
The ultimate spring refresh is quality sleep. If it's been years since you upgraded your sleep experience, this is your wake-up call!  Nothing benefits your mind and body more than a comfortable mattress. And no matter what your comfort level, body type, or sleep position, there is a mattress designed specifically for your needs. Grand Home Furnishings offers revolutionary sleep technology with the
ZEEZ diagnostic system
. This exclusive system analyzes your sleep positions and body pressure points to determine the right type of mattress for you. And with over 60 models to choose from, Grand delivers comfort.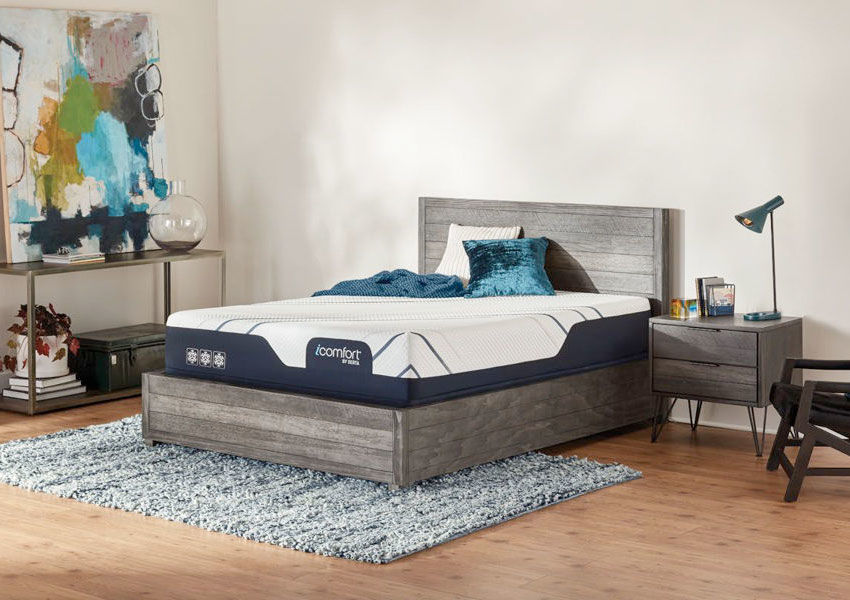 Once you've found your perfect mattress, take it to the next level with an adjustable base. Perfect for reading or working in bed and for TV and movie nights. You'll also get added health benefits. Reduce aches from back pain and increase circulation to decrease leg swelling. Increase airflow to help with breathing issues like snoring. 
At Grand Home Furnishings, our passion for stylish décor and creating spaces that feel like home continue to inspire us. This spring, don't miss out on selection, savings, and local hospitality and service, to make your home perfect.  
Grand Home Furnishings is proud to contribute to your home and your happiness. That's why at Grand, your tax refund goes further. Get more of what you want and the quality and selection that you need.  
Consult with a Grand Home Furnishing design expert today, to help transition your home into a space that says, welcome spring!