Sagittarius rules the house this month in our introspective look into horoscope aesthetics. As a fire sign, Sagittarius represents both sides of the flame. The warmth of generosity and the sometimes-burning heat of blunt, direct honesty. This unique combination is also reflected in their design sense.
One with Nature

In Sagittarius, we see the soft and rough sides of things, which is very similar to the natural world. That's why Sagittarius can find comfort in bringing elements of the wilderness inside. Natural woods,
live-edge furniture
, and foliage are all great ways to express your inner woods person. With pieces that incorporate earth tones like this 
Accent Chair
that uses shades of greens, tans, and browns.
The Free Thinker
Your open-mindedness often leads you to new places. And your thoughts and opinions are intentional. You know what you want and are not afraid to travel to go and get it. But even these fiery traits are grounded in connection. The extroverted Sagittarius wants to be where the people are. Don't miss a beat filling your home with pieces that encourage people to gather. Like this
Kitchen Island
, the ultimate addition to the modern farmhouse look. With solid pine construction and a distressed wood finish, it has a rustic charm.
Express Yourself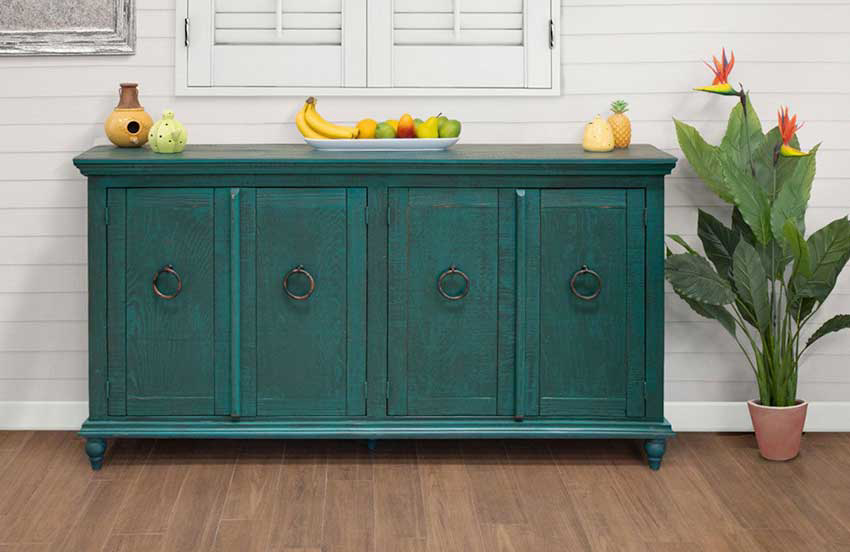 Always looking for a way to color outside the lines, Sagittarius loves finding new ways to express themselves. For your home, amongst the earth tones and neutral shades, add a hand-picked pop of color. This 
Capri Green Console
is adventurous and bold, just like Sagittarius. This console is a solid pine construction with an antique finish. Because for Sagittarius, things don't have to be polished, and they'd much rather them be authentic.
Sagittarius enjoys freedom, travel, and the outdoors. All great elements to incorporate into their design sense. They also embrace change, and so does Grand Home Furnishings! Design then redesign with Grand. Your design partner for every room, every zodiac sign.