Traveling is the best inspiration for home decor, and influences from new places, languages, art, culture, and customs contribute to a mood board of style for your home. But don't worry, if you can't make it to faraway places this year, Grand Home Furnishings has a list of design elements that will satisfy your wanderlust right at home. 

Get Away with Luxury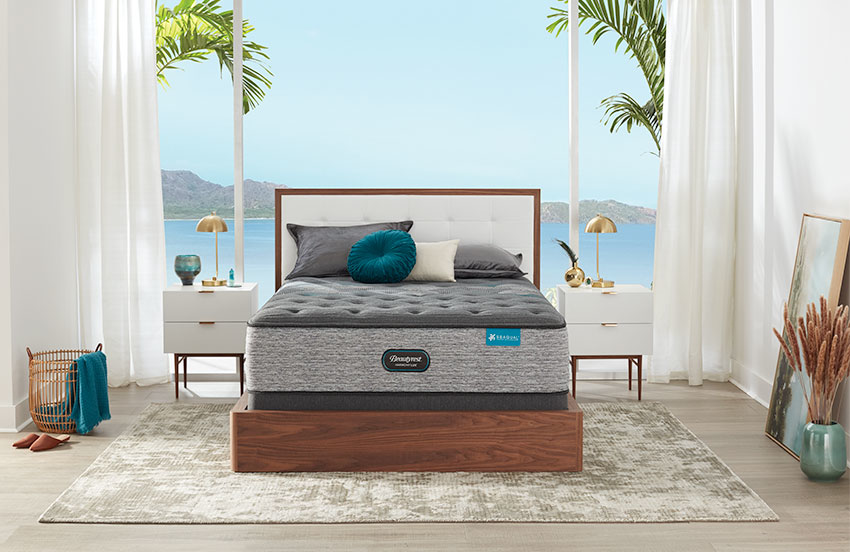 Imagine a lavish hotel reservation at your dream destination and the plushy luxury of a five-star bed. Now, imagine that same mattress in your home. The 
Lux Diamond Plush Mattress
 is a getaway dream come true. From pressure relief to comfort and cooling, this mattress is designed to handle all sleep styles and comfort levels. Turning your bedroom into a private oasis every time you close your eyes.
Sail Away in Style



If it's sunny shores and warm ocean water lapping onto a sandy paradise that you're after, explore nautical colors and themes for your space. Blues, greens, whites, and tan are neutral colors that blend well with other elements and give you a seaside feel. The 
Orville Blue Side Table
 combines paddle oars and a sea blue finish to create a perfect nautical theme.
Have fun with patterns as well as you build your getaway. The Cody Starfish Storage Bins features a starfish fabric that adds the perfect amount of subtle accent to a room. These storage draws are excellent for clearing clutter, and their foldable design allows them to be put away when not in use.

Island Vibes



A tropical paradise could be waiting every day with carefully selected pieces added to your decor. Rattan is one of those materials that feel islandy, and as if a local craftsman chopped down a tree and wove a chair just for your lounging pleasure. The 
Indah Brown Round Chair
 is just that. This oval-shaped chair is light and breezy yet comfortable, and sturdy. Use it inside or outside the house. Either way, its unique design will be a focal point in any space. 

Island inspiration can also be expressed through vibrant colors like orange, yellow, greens, and reds. And by bringing the outdoors in with tropical plants and furniture like this 
Metal Tree Lamp
. Another way to bring in some subtle character into your space. This beautiful lamp features a cast iron branch base with a gold finish that reaches up to a neutral round drum shade. 
If you're an eclectic traveler with lots of design tastes, have fun mixing styles. There's no way to go wrong when expressing your aesthetic. 

So, whether you're longing for a tropical beach or ancient ruins, with just a few signature pieces, you can bring elements of travel into your home. And the knowledgeable team at Grand Home Furnishings would love to help you on your journey. Safe travels!