Sit back, relax, and… plug in?
 
Furniture has come a long way in the last couple of years. While people had to plan and design living areas around things like outlets and surround sound systems in the days of old, the furniture available now has some of these high-tech options built into them.
 
That's right: USB and outlet ports, speakers, voice-control devices, and more now come built into select furniture pieces — including coffee tables, end tables, dining tables, chairs, and sofas.
 
See what Grand Home Furnishings has available for you so you might make your home a modern technological paradise!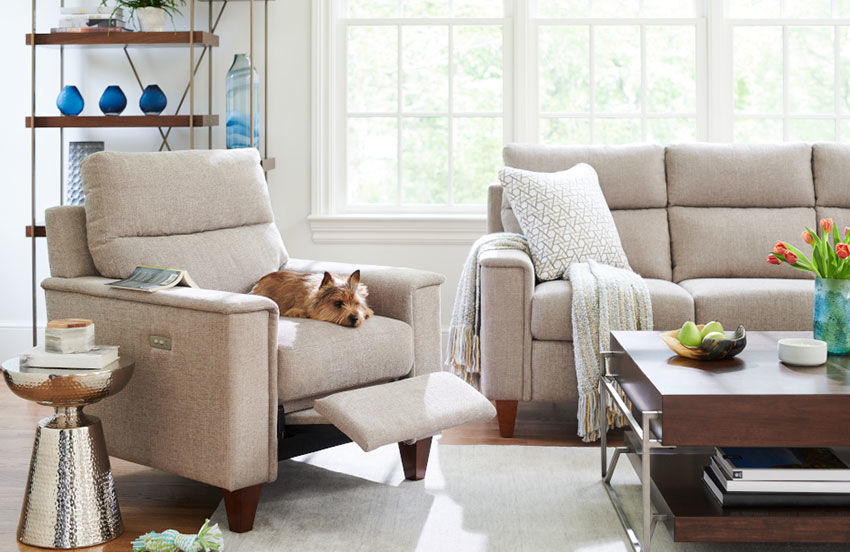 ·      Eastlake Nightstand by Kincaid Furniture: With three soft-close drawers, a gorgeous weather Harvest finish, an electrical outlet with three plugs and a USB port, and a built-in nightlight underneath, you'll find no better nightstand than this one here.



It's fashionable and practical — the perfect combination for a piece that sits at your side when you sleep.

 
·      Gray Power Recliner Sofa by Ashley: This beautiful power sofa is made of fine leather and built with a one-touch power control to recline. The sofa also features power lumbar support and a power adjustable headrest so that everyone using it can find the perfect posture for maximum comfort.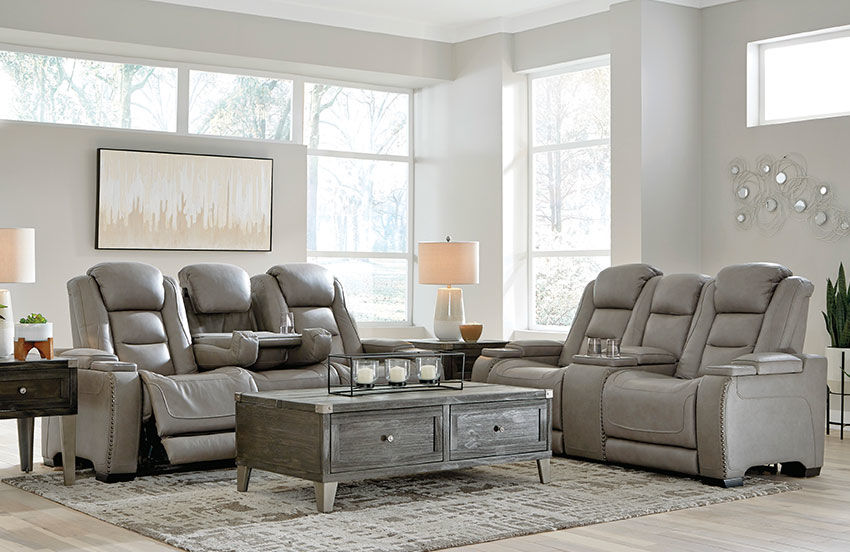 In addition to the practical features, this sofa boasts a range of high-tech upgrades when compared to your everyday sofa, including: a USB charger on each armrest, wireless phone charging capabilities for newer phone models, middle-seat dimming lights for reading, and hidden storage compartments for items such as remotes, reading glasses, and pencils/pens.
 
·      Midnight Massage Chair by Cozzia USA: You want to upgrade your living space? Look no further than this midnight massage chair, flush with all the bells and whistles.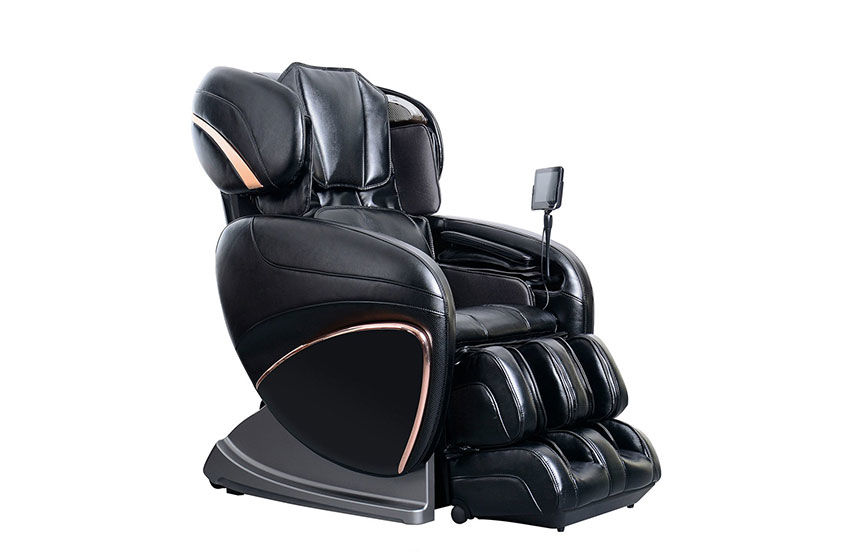 We're talking massage capabilities for a range of different muscle groups and regions, like the neck, shoulders, upper back, lower back, arms, hips, calves, and feet. Varimotion ™ also allows these mechanisms to move in multiple directions for the ultimate massage experience. Take things a step further with additional enhancements, such as built-in Bluetooth speakers, zero-gravity positioning that raises your feet about your heart when desired, Acupoint heating features, Chromotherapy LED lights, and more.

If you're someone who needs it all, this is the chair for you.

 
·      Queen Quest 4.0 Adjustable Bed Base by Ergomotion: Looking for your best sleep ever? You've finally found it.



This adjustable queen base has everything you could ever want in a bed. Adjustable lumbar support, an active head tilt, a wireless remote with flashlight, underneath lighting, dual USB charging ports, state-of-the-art massage features, power outage protection, and voice control — it's all here. This base is designed to dissolve your stresses at the time of day when you need to relax most. Trust us, this one is a no-brainer.
 

·      Nickel Power Chair-and-a-Half Recliner by Homestretch: It's comfortable, stylish, and still gives you all the modern upgrades you could possibly want.



The extra padding on both the arm pads and lower back/glute regions make this a comfortable selection, while the power reclining capabilities (including headrest and lumbar adjustments) and USB charging ports keep things cool and modern. We love it, and we're sure you will, too.
 
No matter what your tastes may be, Grand Home Furnishings has something for you. Whether you're looking for the most comfortable, stylish option on the market, a high-tech piece built to make your life easier, or a combination of the two, we've got you covered. Come check us out and take advantage of our free door delivery and lowest price guarantee. With over 110 years of experience, we can help make your makeover dreams a reality.
 
For more information on what Grand Home Furnishings offers compared to other furniture and mattress shops, visit us in-store at one of our 17 locations in Virginia (Bristol, Charlottesville, Christiansburg, Harrisonburg, Lynchburg, Roanoke - Tanglewood & Valley View, Waynesboro, Wise, Winchester), West Virginia (Beckley, Lewisburg, Martinsburg, Princeton), and Tennessee (Johnson City, Kingsport), or shop with us online at https://www.grandhf.com/.