From April 22-26, 2023, the team at Grand Home Furnishings had the pleasure of visiting Spring 2023's High Point Market. As the world's largest home furnishings industry trade show (which draws over 75,000 architects, interior designers, and home furnishing buyers every year) any chance to visit High Point comes with new ideas, new information, and, most importantly, new opportunities to better serve our customers. 
As we enter 2023, the High Point Furniture Market has once again unveiled some exciting and innovative design trends that are sure to inspire and captivate designers and furniture enthusiasts alike. Here are some of the top design trends that we've seen at the High Point Furniture Market 2023:



Sustainable Materials and Design
Sustainability has been a hot topic in the design industry for a while now, and it looks like it's here to stay. This year's High Point Furniture Market showcased a wide range of furniture made from sustainable materials such as bamboo, recycled plastic, and reclaimed wood. Designers are also using sustainable design practices such as zero-waste design, upcycling, and closed-loop manufacturing to reduce waste and create eco-friendly products.





Additionally, consumers are looking for high quality furniture that's classically styled and will last for years to come. 





Bold Colors and Patterns
Gone are the days of muted tones and bland patterns. This year's High Point Furniture Market was bursting with bold colors and eye-catching patterns that add a touch of excitement and energy to any space. From rich jewel tones to playful geometric prints, designers are embracing color and pattern in a big way. Particulary popular in nearly all showrooms was the color green which ranged from light pastel to dark hunter green.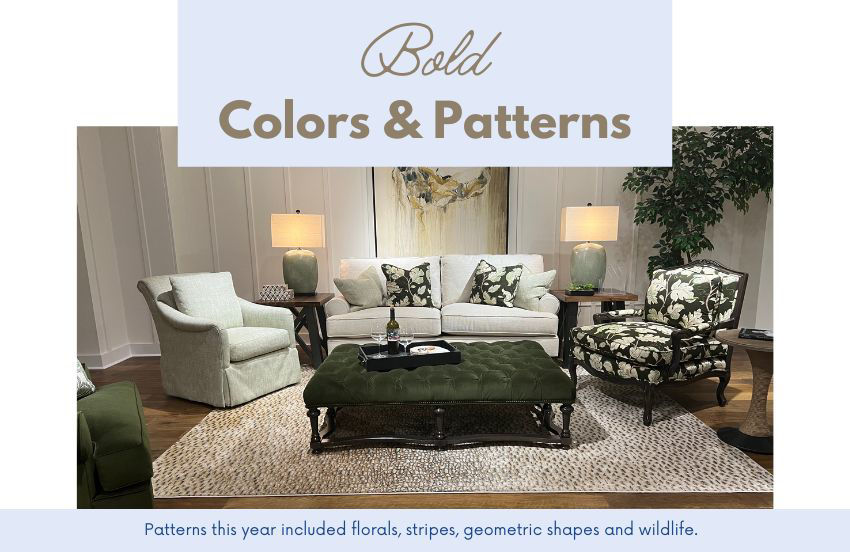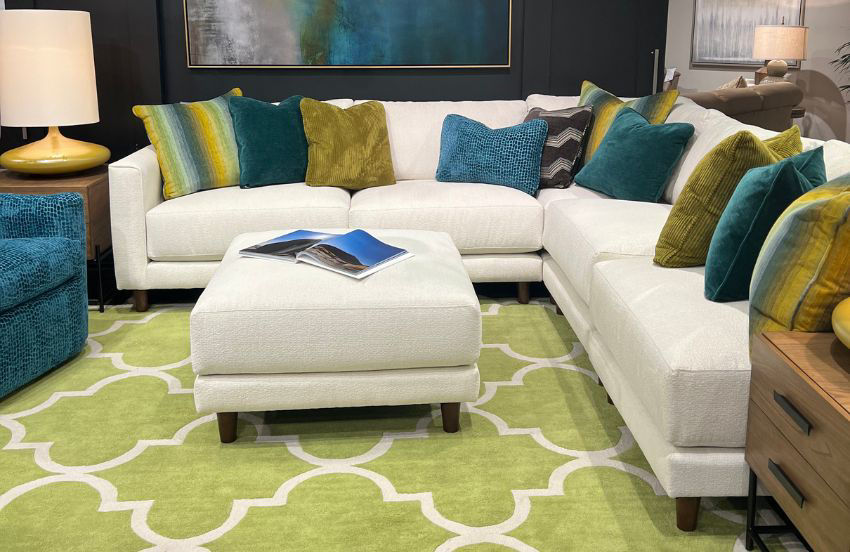 Curved Lines and Organic Shapes
The trend towards curved lines and organic shapes is a continuation of the move towards more natural and relaxed design elements. Designers are creating furniture with soft, curved edges that provide a sense of comfort and relaxation. This trend is particularly popular in sofas, chairs, and tables. The curved shapes bring a cozy, warm vibe to living spaces. The pandemic has created a desire for restorative spaces where relaxation is encouraged especially driven by the work from home movement.




Coastal & Cottage Decor
As we try to escape from the chaos of today's world the need to create a peaceful feeling home. Blues and greens are essential for this as they mirror the natural elements of earth and water. According to Craftmaster Furniture, "The theme Home is Santuary is consistent in many home decor trends right now."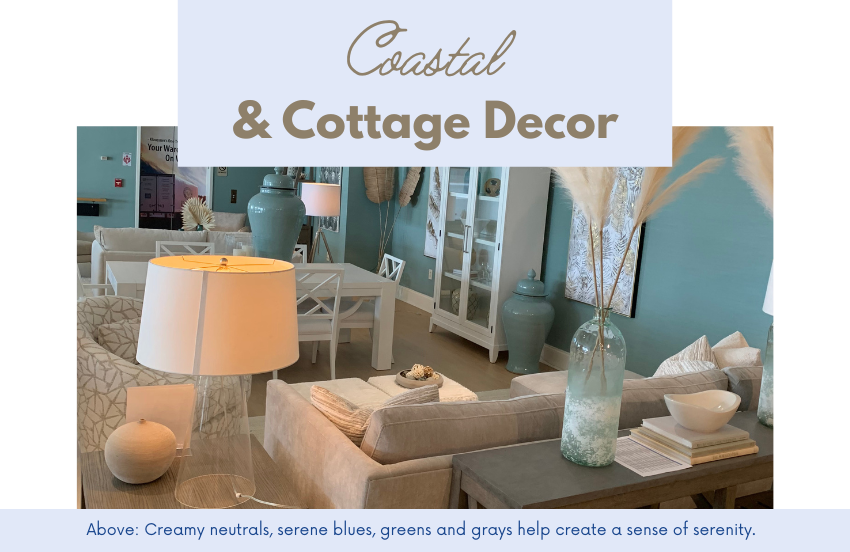 Textured Fabrics
Textured fabrics are having a moment in furniture design. From plush velvet to bouclé and chunky corduroy, designers are using textured fabrics to add depth and interest to their designs. These fabrics also provide a tactile element that makes furniture feel more inviting and comfortable.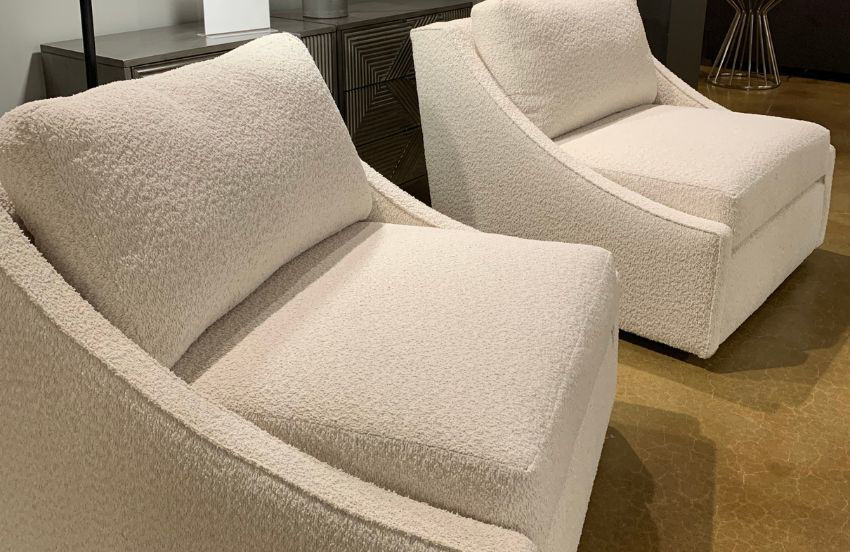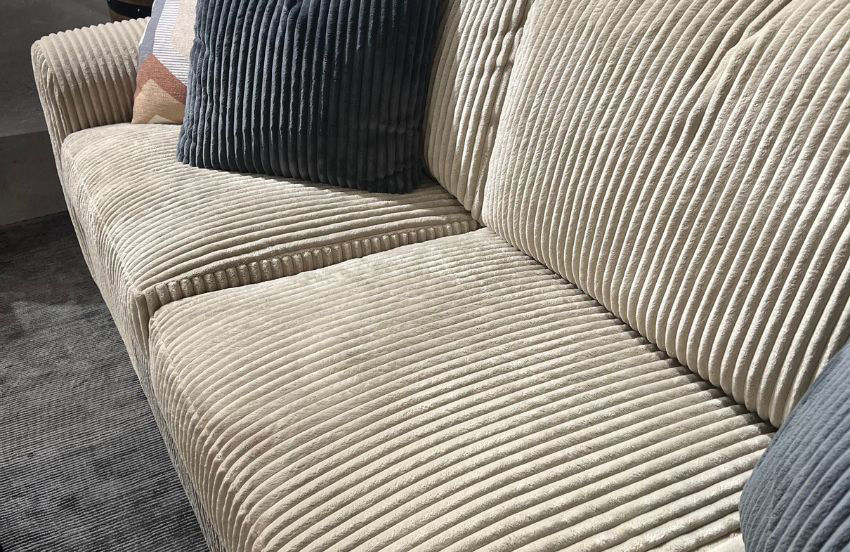 In conclusion, the High Point Furniture Market 2023 showcased a wide range of design trends that are sure to inspire and captivate designers and furniture enthusiasts alike. From sustainable materials and bold colors to mixed materials and smart home integration, these trends demonstrate the creativity and innovation of the furniture design industry. Whether you're looking for a minimalist sofa or a bold statement piece, the High Point Furniture Market 2023 had something for everyone. 
For more information on what Grand Home Furnishings offers compared to other furniture and mattress shops, visit us in-store at one of our 17 locations in Virginia (Bristol, Charlottesville, Christiansburg, Harrisonburg, Lynchburg, Roanoke - Tanglewood & Valley View, Waynesboro, Wise, Winchester), West Virginia (Beckley, Lewisburg, Martinsburg, Princeton), and Tennessee (Johnson City, Kingsport), or shop with us online at https://www.grandhf.com/.