Remember plasma TV's? The all-too-expensive, thin, and fragile entertainment boxes sold for thousands of dollars 15-20 years ago? Back then, it seemed only the rich could afford such luxuries. Now, even larger and more durable home televisions are available everywhere — and at a price you can afford.
This is a good thing, right? Well…
If you don't care about how your house looks and simply want to get your nightly Netflix on, absolutely. Bringing the movie theater to the comforts of your own home? That's awesome. That said, most of us would agree that larger televisions can be gaudy eyesores when they're turned off (televisions are, in essence, oversized black boxes the entire room works around). Worse, even, is how some people set these gigantic boxes — we're talking 65 inch-plus screens — on small furniture pieces, turning what might have once been a cozy space into a crammed nightmare. 
Many people rely on the classic plasma wall mount to avoid this issue but doing so locks you into a single location for years to come. What if you want to reconfigure the room in six months? What if the finished product ends up slightly unlevel? Not to mention the cost and labor that comes with hanging such equipment.
Enter the modern entertainment console, a new-age fashion trend taking homes by storm.
Entertainment Consoles and the Furniture World Post-Pandemic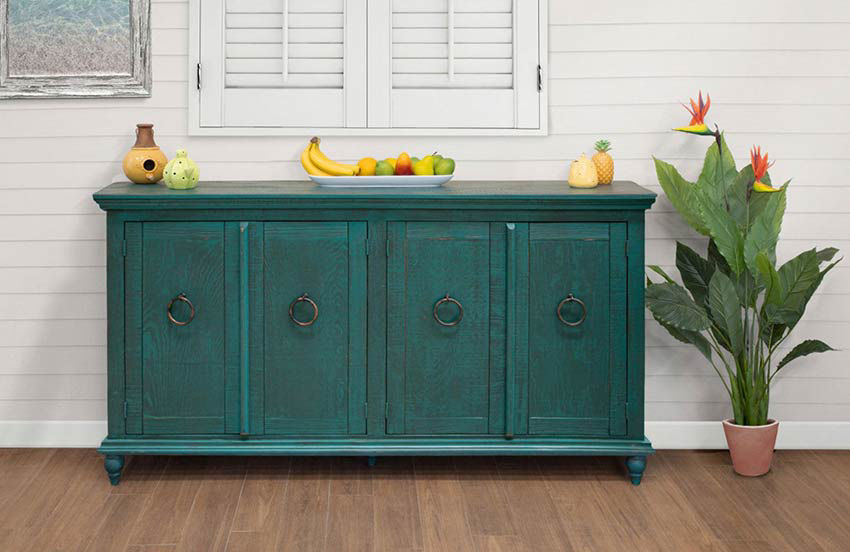 Grand Home Furnishings understands just how much of an impact COVID-19 made on the furniture industry. While people were stuck at home for months obtaining stimulus checks, they spent money on lavish items — like big-screen televisions — to pass the time at home in luxury. This truth, coupled with a sudden need for updated furniture, made the home entertainment furnishings market skyrocket. In fact, the need for entertainment furniture increased by almost 21% from 2020 to 2021, over double the need from 2019-2020. 
It's a trend that's sticking, too. Now more than ever, customers are recognizing the value in upgrading the television stands and entertainment consoles. These focal areas can make or break living room furniture, no matter how beautiful the sofas, chairs, loveseats, and other décor may be. 
See What's In-Stock at Grand Home Furnishings
When next you purchase a new television, or if you're simply in the market to spruce up your living room, consider some of these stands and consoles before buying:
Oh, and if espresso isn't your color, try the antique white media mantel version with sliding barn doors for all your rustic desires.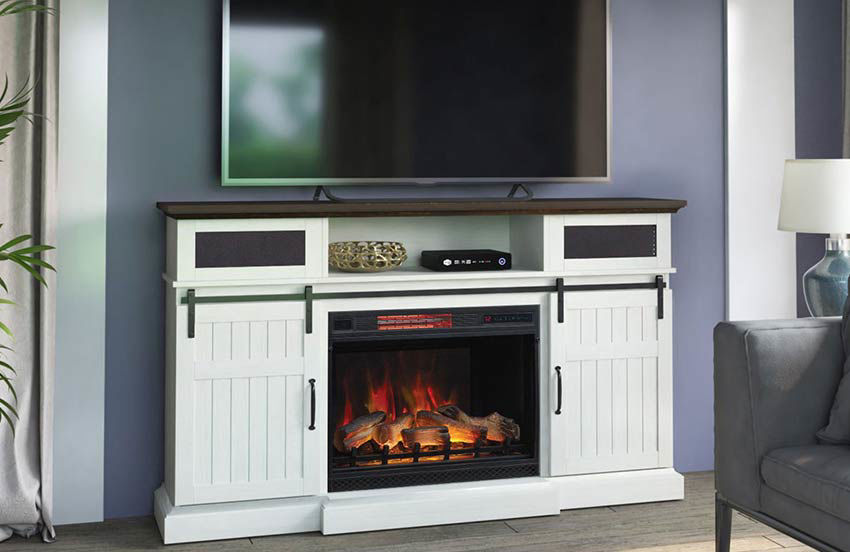 For more information on what Grand Home Furnishings offers compared to other furniture and mattress shops, visit us in-store at one of our 17 locations in Virginia (Bristol, Charlottesville, Christiansburg, Harrisonburg, Lynchburg, Roanoke - Tanglewood & Valley View, Waynesboro, Wise, Winchester), West Virginia (Beckley, Lewisburg, Martinsburg, Princeton), and Tennessee (Johnson City, Kingsport), or shop with us online at https://www.grandhf.com/.